Read our latest news and updates.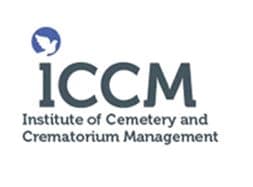 Assettrac and ICCM agree partnership deal for Inspection and Duty of Care software
We are pleased to announce that the Institute of Cemetery and Crematorium Management (ICCM) has given approval in principle to a software partnership in offering interested parties our dedicated software to provide for the easy, efficient and digital recording of cemetery memorial inspections. This would incorporate local requirements and ICCM best practice guidelines.
The cloud–based system will also permit all other forms of duty of care and other safety inspection requirements around a cemetery and crematorium estate, with long term storage of all activity under management.   
Representing the majority of UK cemetery and crematorium owners and managers, the ICCM is the leading member's organisation promoting the improvement of bereavement services in burial and cremation, technical development and the professional skills of its membership.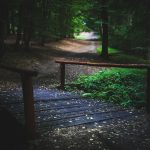 Assettrac's underground RFID tracking system Epitrace is 20 years young!
We are delighted to announce that Epitrace, our unique underground microchip marking system, specially designed for natural burial plots and cremated remains interments, has now been supplied continuously for over 20 years. More recent applications have included tagging rose bushes, trees, and site machinery.
To celebrate this managing director Stephen Laing is writing this month to all UK owners and managers of such burial grounds with a special 30% discount to the pegs RRP until the end of October 2019. Operators' listing on the Bereavement Services Portal online directory at www.iccm-uk.com is included free of charge too.
Please contact us for further details.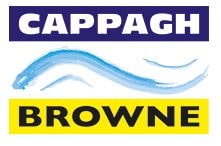 Assettrac provides new RFID tracking system for Southern Water maintenance services.
Assettrac have signed a six year contract to deliver RFID tracking services to Cappagh Browne Utilities. Cappagh Browne Utilities has been awarded Southern Water's AMP6 Sewerage React and Maintain Operational Partner contract.
Using NFC RFID chips and Android mobile phones/tablets, Cappagh Browne will use the Assettrac's Cloud-based Asset Management Portal to record movements, inspections and allocation of a wide variety of portable assets (including generators, gas monitors, pallette trucks, manhole lifters and many other items).  The system will also be used for health and safety management and recording staff training records.
The asset tracking system will improve asset visibility, improve compliance and save valuable time and money in this key area.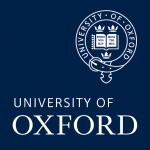 University of Oxford to partner and provide a dedicated Cloud Asset Management System.
Assettrac has been able to help Oxford University's Chemistry Research,  digitise their previous high risk manual reporting system and provide a cloud software and app inspection management system to record critical gas information. The department now has a quick and easy way to record and update critical information when out in location. This syncs with their online portal, in real-time, for full visibility and oversight.
This application is used to update and maintain a critical gas maintenance programme involving regular compliance and proper usage of dangerous gases.
Assettrac can help provide a customisable system to manage any type of items and where required, recreate any current inspection or data collection protocol (easy or complicated) to use digitally with handhelds and common web browsers.
Assettrac welcomes any discussion in helping businesses operate smarter and implement more efficient technology.