Tailor-made training whatever your sector or application
Unlike other solution providers, at Assettrac we know how important it is to train staff well and get buy-in from all personnel from the start.
Happy employees lead to the full and proper use of new solutions, which lead to happy organisations.
Helping you select the right solution is only part of our sales process. Good training is a foundation block to getting the best out of system for any application. This helps lead to a long-lasting and continued relationship, something we value above all else. We usually recommend onsite training to all relevant personnel or train-the trainer for phased applications but depending on the project we can also provide 1-1 or 1-many webinars, depending on your needs and circumstances.
Sessions can take the form of an 'all learn together' scenario, an 'admin/user split' approach or other staged training as necessary. And if that doesn't quite work for you, talk to  us and we'll find something that does.
Don't take our word for it...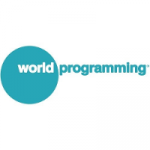 Doug McIlroy
Operations Manager, WPS Analytics
'We have used your Assettrac for years now and are more than happy with the service'
Hardware/Tagging Technology
The right hardware working with the software is vital. We can recommend and provide the tags and devices that have been tried and tested for both office and fieldwork. We liaise with you to provide the right materials based upon your usage and requirements. So that everything works hand-in-hand and integrates seamlessly.
Onsite Asset Auditing and Verification
Whether it's tagging and logging items in an area for the first time or updating all the latest information on existing items, we have an experienced and dedicated team to add or update inventory onsite. If you don't have the resources to call on we can provide all the asset details you need to report on or manage. We provide a concentrated service for minimum disruption and maximum capture.