It's often the case that the more you have the less you know. We're here to help you keep track of every asset you manage.
Uniquely positioned to offer all elements within a customisable asset management or inspection solution. We are a full-service company and work with businesses large and small to provide any or all of the following:
See everything you own or manage in one central area, and its history at the click of a button.
Easy to use, and access wherever you are, to gain critical oversight over your asset estate.
Keep track with information updated within your department or from different parts of the business.
Take the headache out of managing inventories and audits.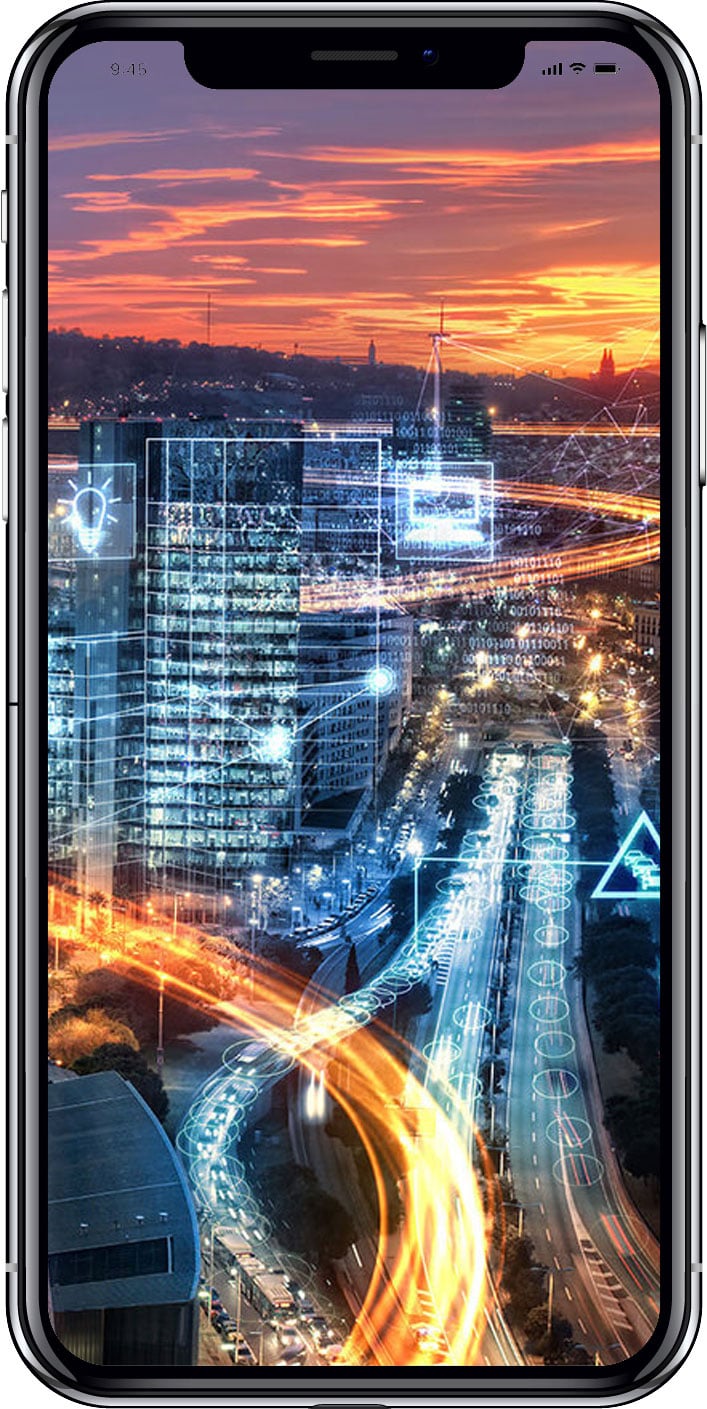 Facilitate easy continuous management, ensure you stay updated and compliant with any industry regulations.
Customise your own auditing, inspection or reporting regime for your portal system and for your handheld.
Manage operations and build a lifetime picture of changes, maintenance records and responsibilities.
Keep your asset information highly secure, backed up to ISO27001 standards
Assettrac is an independent business who have been supplying digital solutions and asset management services across all industries, for over 20 years. To date we have provided tracking and streamlined digital management for over 3.5 million of our customer's assets and pride ourselves on the longevity of our relationships.
The tracking and managing of your assets or processes is often more than just the provision of software and hardware. This is where we stand apart. Whilst we have off-the-shelf cloud-based software, we understand that everybody's needs are different and a 'one size fits all' approach is often going to fall short.
At Assettrac we take the time to be thorough with our customers and their objectives and can recommend what's best for their budget and circumstances. Working closely from initial requirements, planning and implementation needs as well as current and future operations. We then provide the technology and the in-house skills to fully support people every step of the way.
Customisable Online Software
No more bits of paper or information in different places! We have created an easy to use cloud-based platform to digitally manage any type of information record, providing a more efficient way of accessing, holding or updating important data.
Project Management, Implementation & Roll-Out Assistance
We understand that people are just as vital as our technology. We personally oversee all of our projects implementations and are always on hand if you want to talk to us so that we can help make implementation as smooth and easy as possible. We are experienced in advising the best methods and work processes so you can be fully operational quickly and easily and directly achieve your objectives.
Full Training
We provide full onsite training and work with you every step of the way and throughout any ongoing relationship. We are fully flexible so that we can tailoring training (1-1, all, train-the-trainer) according to your own circumstances.
Onsite Asset Tagging and Inventory Services
We provide a concentrated service to log, add and verify all asset details, with current information. Having undertaken this for the past 15 years we have encountered a huge range of equipment. This can be part of a system with us or as a completely independent project.
Handheld Devices
Where required, we can recommend and supply different handhelds suitable to your needs. Unlike many others, we are completely independent with no ties to a particular supplier. We can recommend and provide tried and tested hardware, that we use ourselves, for best functionality and cost effectiveness for the job. However any specially preferred hardware is easily integratable.
Asset Tags
Whether it be barcode labels, QR or RFID tags, we help you fit the right technology to the level of tracking you need. We can advise, customise and provide the correct material for the application in question.
We are Experienced and Knowledgeable
We have over 20 years experience working with many sectors and applications which have included managing hundreds of different types of items from AV, IT, Catering, Medical, Estates and Facilities, furniture, paperwork and even people. You name it we've tracked it!
We Offer Security and Reassurance
Asset records can be a confidential subject and we treat them as such. Sensitivity and respect for client information and property is key to our approach. Ensure you stay compliant with industry regulations and keep your asset information highly secure and backed up to ISO27001 standards.
We are Independent
We are not resellers of other people's software. When you're talking to us, you are talking to the horse's mouth. We support everything we provide and can confidently give recommendations gained from many years experience.
We are Flexible
Every customer is different and we understand that. Whilst we do offer an 'off-the-shelf' service, we often work together with our customers to tailor it and integrate to accommodate any requirement - driving change exactly where you need it.
We are Approachable
At Assettrac we understand that you will have questions and need answers – quickly. Our friendly team responds to requests promptly and appropriately. We work closely with our clients to develop an understanding of their needs and support them at whatever stage, from concept right through to operational support.
We are Different
By providing onsite services, all software, training and support requirements, plus any hardware communicating seamlessly, we are uniquely placed to service your all requirements. One asset management partner is much easier than multi-supplier management for this one area.